Art Of The Day Weekly
#497 - from 11 January 2018 to 17 January 2018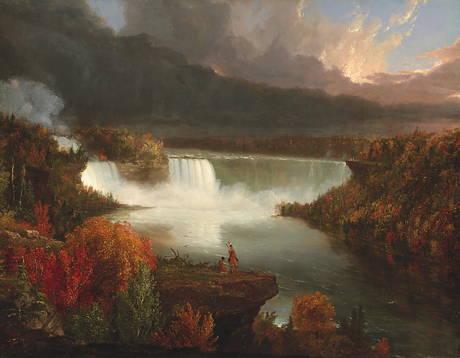 Thomas Cole,
Distant View of Niagara Falls
, 1830, oil on panel, 47.9 x 60.6 cm, The Art Institute of Chicago (exhibition at the Metropolitan Museum, New York).
IN THE AIR
10 ORIGINAL EXHIBITIONS IN JANUARY 2018
We welcome this New Year with all the traditional good wishes for one and for all. The large exhibitions scheduled in 2018 will have no trouble attracting the crowds. We will talk about each one of them in due time. But to start this winter season, one of retreat and thought, there is a choice of less mediatized or more distant exhibitions that will help us all travel.