Art Of The Day Weekly
#497 - from 11 January 2018 to 17 January 2018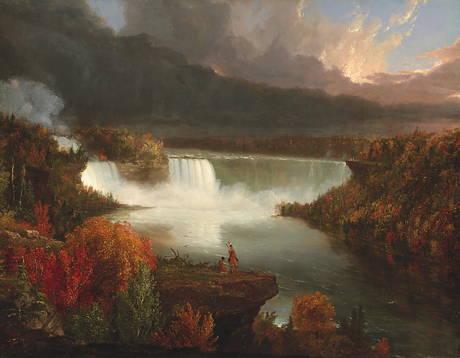 Thomas Cole,
Distant View of Niagara Falls
, 1830, oil on panel, 47.9 x 60.6 cm, The Art Institute of Chicago (exhibition at the Metropolitan Museum, New York).
IN EUROPE
Briullov, the spirit of the Tretyakov gallery
MOSCOW - Karl Briullov (1799-1852) was one of the favorite artists of Pavel Tretyakov, who donated his collection to the city of Moscow in 1892. It would become the famous museum that carries his name, and is the conservatory of Russian painting. Briullov excelled both in portraits as well as in allegorical scenes or Italian landscapes, and knew how to combine Russian tradition with Western influences, such as Van Dyck, among others. The Tretyakov gallery has prepared a retrospective around the 26 works it owns.
• Karl Briullov, at the Tretyiakov gallery, from 24 January to 24 June 2018.