THE SUDRE, A FAMILY OF PHOTOGRAPHERS
FROM 15 OCTOBER TO 30 DECEMBER 2010
Inauguration on Friday 15 October 2010 at 6 PM

Two generations of brilliant professionals who cover the whole field of photography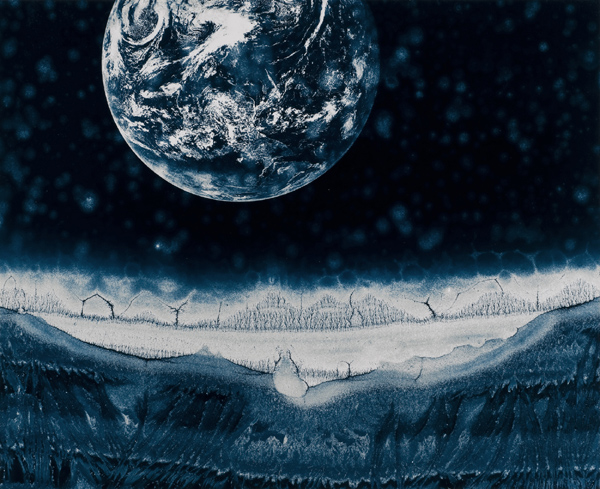 Jean-Pierre Sudre (1921-1997) Imaginaire planétaire (Planetary imagination), Mordançage –or acid-etched- print © 1992
Private Collection


The Musée de l'Hospice Saint-Roch presents a true history of photography through that of a family who excelled in France in all fields and for decades. Jean-Pierre Sudre, who is now dead, his wife Claudine, their children and spouses have been famous since the 1960s in many varied fields such as portraits, landscape photography, architecture photography or still lives, and art prints.


At the beginning there was Jean-Pierre

Jean-Pierre Sudre, who died in 1997, is the missing link today in this family history. He was also the founder since his work, recognized since the 60s, immortalized the Sudre family name. He was then seen as an avant-garde artist– as art and photography were in his mind and thanks to him totally separated. While working on his various experiments, he discovered crystallization, resulting from the deposit of bichromated salt on a glass plate. Once he had perfectly mastered the procedure of crystallization, he created the landscapes of his imagination. The exhibition presents over thirty photographs of his favorite themes, that are Still lives , the Materiographics, the Imaginary landscapes, and Matter and vegetable.


Then came Claudine, Dominique and Laurence…

His wife Claudine Sudre is considered a «master in printing photographs», whether she deals with contemporary photographers, or with the photographers and inventors of the XIXth century (Henri Le Secq des Tournelles, Gaspard-Félix Nadar, Hippolyte Bayard, Jean-Eugène Auguste Atget, Jules-Etienne Marey, Auguste Mestral, Denis Edouard Baldus). Dominique Sudre, their son, is a landscape photographer and has a passion for the techniques of ancient and modern prints: from platinum prints, going through heliogravure up to digital printing. Paths through the brushwood or the swamps in the Dombes region, stretches of water and prayer trees in Mexico, deserts in Spain… In these extreme landscapes, whether dry or humid, no person is around to give a scale. Laurence Sudre, Dominique's wife, is a portrait photographer in the great portrait tradition. Her models are actors, directors, musicians and artists (Joseph Beuys, Dennis Hopper, Patrice Chéreau, etc). The Issoudun exhibition presents a selection of thirty of her portraits.




Gaspard-Félix Tournachon, aka Nadar (1820-1910) Portrait of Charles Baudelaire Print made in 1978 by Claudine Sudre on paper sensitive to silver nitrate drawn by direct blackening and then toned to gold (called salted paper) – Private collection.

…up to Fanny and Jean

Finally, the couple formed by Fanny Sudre, Dominique and Jean-Pierre's daughter, and Jean Bernard are equally devoted to photography. They live in Aix-en-Provence and opened there in 1977 «l'Atelier-Galerie» -the gallery-workshop- a pioneer space dedicated to the art of the fixed image, where the first exhibition was dedicated to …who else?… Jean-Pierre Sudre. By the end of the 70s a first order from the musée des Beaux-Arts in Marseille freed them from depending on local orders. A new way of living was born, bringing together art and photography, patrimony and memory. Fanny and Jean's sponsors now are the ministry of Culture, numerous museums and major publishers such as Gallimard and their collection «L'univers des formes». Jean works on the shots themselves while Fanny watches over the organization of the photography campaigns. Some thirty photographs in the exhibition, in black and white, take us from the amphitheater of Arles to the cathedrals of Chartres and Bourges, from the abbey of Mont Saint-Michel to that of Fontenay, and all the way to the mysterious atmospheres of museums' reserve collections.


PUBLICATION:

The catalogue, published by the Musée de l'Hospice Saint-Roch, groups together photographs present in the exhibition and texts by Martine Ravache; 28 x 24 cm, 120 pages, 98 color and black & white photographs, 19€.


To see more illustrations, click on VERSION FRANCAISE at the top
of this page

MUSÉE DE L'HOSPICE SAINT-ROCH
Rue de l'Hospice Saint-Roch - 36100 ISSOUDUN

INFORMATION:
• Tel. +33 (0)2 54 21 01 76
• Website: www.issoudun.fr

OPENING HOURS :
• Wednesdays, Thursdays and Fridays from 2 to 6 PM
• Saturdays and Sundays from 10 to 12 o'clock, and from 2 to 6 PM.
• Closed on 1, 11 November and 24 to 26 December 2010

ADMISSION PRICE :
Free admission

CURATORSHIP:
Fanny Bernard-Sudre

PRESS CONTACTS:
• National press
Tambour Major
Emmanuelle Toubiana
Tel: +33 (0)1 39 53 71 60
Cell phone: +33 (0)6 77 12 54 08
E-mail : emmanuelle@tambourmajor.com
• Regional Press
Anne Grésy-Aveline
Tel: +33 (0)2 54 21 25 62
E-mail: museepublic@issoudun.fr