#373 - from 29 January 2015 to 4 February 2015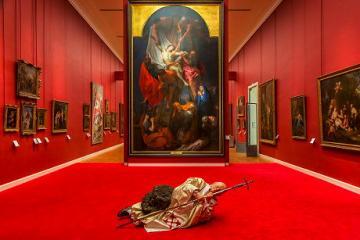 Maurizio Cattelan,
La Nona Ora
, 1999. Polyester resin, human hair, fabric, clothing, accessories, stone and carpet. Dimensions variable. View of the exhibition "Libre !" in 2014 at Musée des Beaux-Arts, Rennes (France). Photo, Zeno Zotti. Courtesy, Maurizio Cattelan's Archive.
Openings of the week (Belgique, France, Suisse, Monaco, Luxembourg)
Art shows not to be missed
And also, eFlash of the moment
Focus on an image
Denis Robert Hors Champ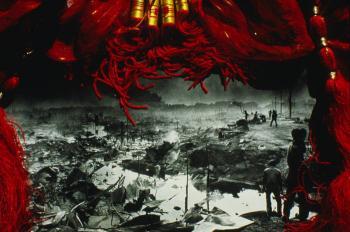 © Denis Robert Courtesy galerie W
The journalist who uncovered the Clearstream financial scandal has turned artist (see his exhibition at Galerie W in Paris, from 30 January to 15 February). L'Enquête, the film inspired by his story, directed by Vincent Garenq and starring Gilles Lellouche and Charles Berling, will be released 11 February 2015.