Home
>
Current events
>
I WENT Works from the Centre national des arts plastiques at the Musée Guimet
I WENT
Works from the Centre national des arts plastiques at the Musée Guimet
From 3 October 2012 to 28 January 2013
NUIT BLANCHE 2012 > 6 to 7 October 2012

When contemporary art meets masterpieces from Asia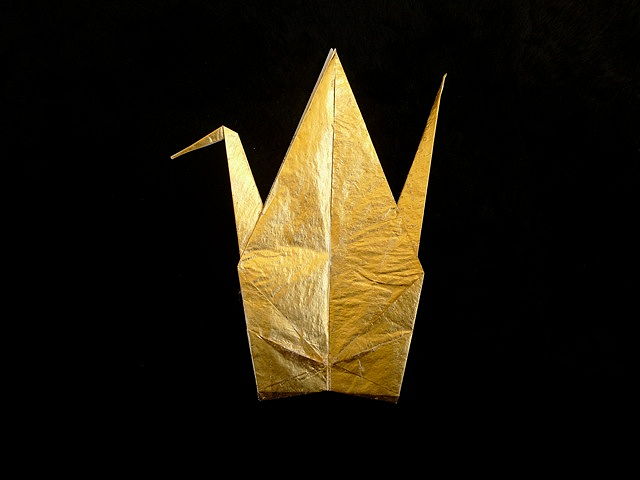 A partnership begun in 2010 around artist Chen Zhen continues with the presentation of the collections of the CNAP (National Centre for visual arts) at the musée Guimet. This helps have crossed views on the patrimonial works of art and contemporary art.




Pascal Pinaud Moulins à prières, 1997 Acier, bobines de fil et vernis. 136 x 166 x 50 cm Centre national des arts plastiques FNAC 99086 © ADAGP/ CNAP

When Europe looks at Asia

The exhibition presents some ten internationally known artists, living or active during the XXth century, and invites us to share their point of view on contemporary art and their perception of Asia. Werner Bischof, Christian Boltanski, Jean Clareboudt, Helmut Federle, Philippe de Gobert, Marie-Ange Guilleminot, Hans Hartung, On Kawara, Rei Naito, Pascal Pinaud, Ian Stallard, and Xavier Veilhan suggest a new way of looking at Asian traditions in the form of meditative wanderings. These strolls help us realize that the discovery of Asia and of meditation inspire in artists the notions of eternity and universality.


The fascination with religion and calligraphy

Focused on a fascination with what is sacred, absolute, with philosophies, religions and travels, this empathy of Western artists for Asia is seen in all fields of creation, from photography to design, from video to installations and sculpture. It is articulated around three large paths: gestures and calligraphy, architecture and volumes, rituals and souvenirs. These creations illustrate and define this mythical construction of an image artists have of Asia, a far-away continent that remained inaccessible for a long time and has now become so close due to globalisation.


A participative work or a performance?

Understanding, transmission, exchange of techniques are all sources of inspiration and transfer that will metamorphose into pictorial and visual gestures. A common thread we find in the «Carnets de voyages» by Jean Clareboudt, «Les itinérances» by On Kawara, the «Oreiller pour les morts» by Rei Naito or even inside the «Salon de transformation blanc», a participatory work. A specific performance, designed by Marie-Ange Guilleminot, will be presented on the evening of Nuit blanche (Sleepless night). This will be the opportunity for an exceptional encounter between the artist and the public in the rotunda of the museum's 4th floor. The public will be invited to carry out Tsuru –folded paper in the form of cranes- meant to be added to the monument to the memory of the children who died during the catastrophe of Hiroshima…


To see more illustrations, click on VERSION FRANCAISE at the top of this page

MUSÉE GUIMET – GALERIES DU PANTHÉON BOUDDHIQUE
19, avenue d'Iéna
75116 PARIS

INFORMATION:
• Tel. 01 56 52 53 00
• Website: www.guimet.fr

OPENING HOURS:
• Open every day except on Tuesdays, from 10 AM to 6 PM.
• Ticket booth closes at 5:15 PM, the galleries at 5:45 PM.
• Closed on 25 December and 1st January
• Free audio guides.

ADMISSION PRICE:
• Full rate: €8. Reduced rate: €6.
• Joint ticket for temporary exhibition and permanent collections, full rate: €9.50, reduced rate: €7.

CURATOR:
• Caroline Arhuero, in charge of contemporary art at the Musée Guimet;
• Sébastien Faucon, in charge of visual arts collections at the CNAP

PRESS CONTACTS:
• Musée Guimet
Hélène Lefèvre, Head of Communication Service
Tel. 01 56 52 53 32 Fax 01 56 52 53 54 helene.lefevre@guimet.fr
Sophie Maire, assistant
Tel. 01 56 52 54 11 Fax 01 56 52 53 54 sophie.maire@guimet.fr
• Centre national des arts plastiques (www.cnap.fr)
Annabelle Oliveira, Communication and information Service
Tel. 01 46 93 99 55 annabelle.oliveira@culture.gouv.fr
• Heymann, Renoult Associées www.heymann-renoult.com)
Katia Lhammi Tel. 01 44 61 76 76 k.lhammi@heymann-renoult.com