THE POSSIBILITY OF AN ISLAND
FROM MAY 15 TO JULY 20 2013

interrogating the possibility of isolation in the 21st Century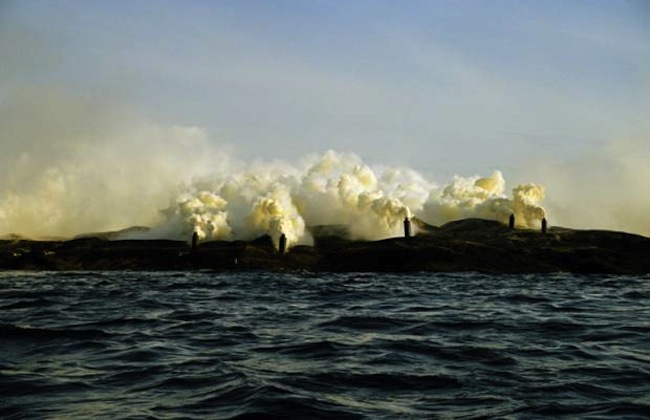 Alexander Ponomarev, Maya: A Lost Island, Barents Sea, 2000. gif of dual channel video
THE POSSIBILITY OF AN ISLAND  

Julieta Aranda
Mohamed Azzam Axza 
Goldin+Senneby
Daniel Keller 
Antti Laitinen 
Mariyam Omar 
Bik Van der Pol
Alexander Ponomarev 
Andrew Ranville 
Antoine Renard 
Nicholas Roberts


Curated by Elena Gilbert & Nadim Samman  




Just as John Donne reported his discovery – that no man is an island, entire of itself, but a piece of the continent, a part of the main – so Thoreau announced that the smallest stream is a Mediterranean sea. In the particular, macro potential is revealed.

Since Plato, through Defoe and Swift, via Gauguin, and in the work of numerous contemporary artists the island figure has been employed to negotiate relationships between the real and the imaginary, utopia and dystopia, selfhood and otherness, centre and periphery.

This exhibition charts the topography of this intellectual archipelago – interrogating the possibility of isolation in the 21st Century.