VII FESTIVAL OF CONTEMPORARY ART COLLECTIONS
FROM 9 AUGUST TO 5 OCTOBER 2013

The festival will display private, corporate, and public collections of contemporary art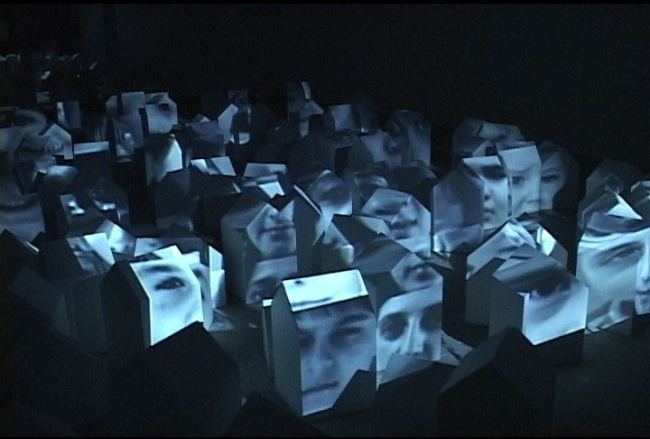 Sonia Balassanian, Playground of Crosshairs, 2006, Mixed Media Installation. Courtesy: ACCEA/NPAK
The 7th Contemporary Art Collections Festival will take place in Moscow between August 3 and October 3, 2013, as part of the contemporary art exhibition series "Collections". The festival will display private, corporate, and public collections of contemporary art, demonstrating collectors' personal views on contemporary art practices, as well as present a rare opportunity to see works by famous artists from private collections and museum holdings that are not often on public display.
In the last 6 years the Festival has featured collections of the Tsaritsino Museum and Reserve, Kolodzei Art Foundation, Center for Arts and Culture MediaArtLab, Igor Markin, Valery Dudakov, Maxim Boxer, Boris Fridman, Mikhail Alshibai, Vadim Zakharov, Vladimir Moroz, Piotr Novitsky, Simon Mraz, Boris Isaenko, German Titov, Evgeny Semyonov and others.
This year the Festival will take place at 3 different NCCA venues.
On August 8, the Polenov House Loft will host the opening of Sergey Shutov's Containers, Plastic Bags, Tanks, Memories exhibition, dedicated to the selectiveness of memory, the coexistence of documents, and art practice. In the form of an "information stand", this installation presents primary documents, videos, objects, sculptures that rhyme with art objects, appropriated and recreated.
On the same day the contemporary Armenian art exhibition from the holdings of the Armenian Center for Contemporary Experimental Art will open at the Exhibition Hall. The exhibition will present works by contemporary Armenian artists in various techniques from graphic art and painting to objects, installations, and video art.
A little later, on August 15th, another exhibition will open at the NCCA Small Hall. This exhibition will present works by Mikhail Tchernyshov from N.A. Tchernyshova's collection, which includes the artist's works created between 1981 and 1993 in New York and brought to Moscow for The Predecessors of Russian Pop Art (Roginsky, Turetsky, Tchernyshov) exhibition at the Central House of Artists but never actually displayed.
Paintings by Poets from the Holdings of the Literature Museum and Private Archives, presenting graphic art from early 20th century to modern days, studies the connection between poetic language and visual images.
The Festival will conclude with an exhibition of works from the holdings of Museum De Hallen Haarlem (Harlem, Netherlands), Ghost in the System - Scenarios for Resistance. It focuses on masterpieces by contemporary Dutch artists, paired with works by artists from other countries. Thus this exhibition will provide an opportunity to see contemporary Dutch art, still little known in Russia, noting its place in the context of global trends.
Co-organizers: Armenian Center for Contemporary Experimental Art (ACCEA/NPAK), State Literature Museum, State Tretyakov Gallery, Kovcheg Gallery, Museum De Hallen Haarlem, SICA Dutch Centre for international cultural activities, Mondriaan Foundation
NATIONAL CENTRE FOR CONTEMPORARY ARTS
123242, 13, bld. 2., Zoologicheskaya st., Moscow, Russia

INFORMATION:
• Phone: +7 (499) 254 06 74
• Website: http://www.ncca.ru/en/events.text?filial=2&id=1036
• Fax: +7 (499) 254-85-83
• Mail : pr@ncca.ru


OPENING TIMES:
12.00 - 8 p.m. daily, except Monday
12.00 - 9 p.m. on Thursday

ADMISSION PRICE:
Entrance fee to the exhibition hall:
200 rubles – full
100 rubles – discount
On Thursday the entrance to the exhibition is free

Entrance fee to the small hall is free