Home
>
Current events
>
CALL FOR ARTISTS AND CURATORS IV MOSCOW INTERNATIONAL BIENNALE FOR YOUNG ART RUSSIA, MOSCOW A TIME FOR DREAMS

CALL FOR ARTISTS AND
CURATORS
IV MOSCOW INTERNATIONAL BIENNALE FOR YOUNG ART
RUSSIA, MOSCOW
A TIME FOR DREAMS
ACCEPTANCE PERIOD FOR PARTICIPANTS APPLICATION:
12 NOVEMBER 2013 - 30 JANUARY 2014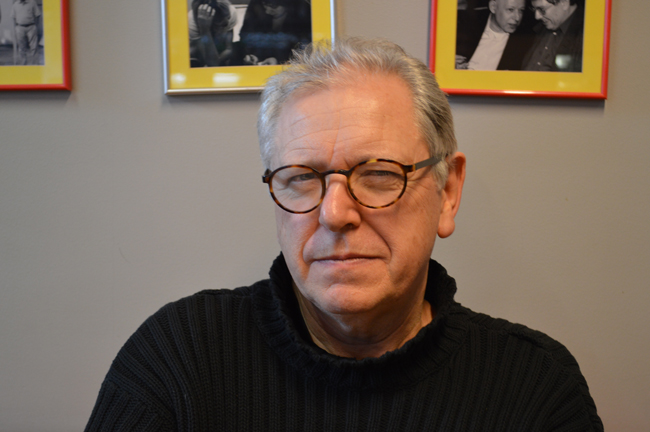 Artistic Director of the Biennale - David Elliott
David Elliott chose the title of the IV Moscow International Biennale for Young Art "A Time for Dreams" by rephrasing the famous "I have a dream" speech by Martin Luther King. With this title the curator emphasizes the chronic instability of our time and the acute need for the young generation to have dreams, hopes and opportunities, to not blindly go with the flow but to invest their strength into the perfection of the world. A Time for Dreams will include the work of over a hundred artists under the age of thirty five chosen from across the world. Focusing on both present and future, moving between concern with microcosms and universes, this exhibition will resound as a polyphony of individual perspectives interwoven by different aesthetic and cultural traditions. Just as in Martin Luther King's still unfulfilled dream, the dream of good art, however it is made and wherever it comes from, has to be rooted in truth, ethics and belief in life.
 Works submitted to the Biennale may be those of Russian or foreign artists of the new generation, working in the field of contemporary art with the latest strategies, concepts, and techniques (individual, collective, or as part of curatorial projects). Artists of the new generation are defined as those whose age at the time of the opening of the Biennale does not exceed 35 years. The right to apply for participation in the Biennale is limited to the authors of projects (artists and curators in the case of a curatorial project). Applications for the strategic projects of the Biennale for curators (curator groups) are received regardless of financial means. The application process is free. Authors and curators will not receive payment. The artistic director of the biennale will consider all applications and compile a selection of participants in the Biennale.
 Institutions are invited to collaborate and young artists and curators to participate.
Acceptance Period for Participant Application: 12 November 2013 - 30 January 2014
Artistic Director of the Biennale: David Elliott
Biennale Theme: А Time for Dreams
Event Dates: 26 June 2014 - 10 August 2014
Main Project Venue: Museum of Moscow, Russia, Moscow
Venues for Strategic Projects: National Centre for Contemporary Arts (NCCA), Museum of Modern Art (MMOMA), Russia, Moscow
Founders: Ministry of Culture of the Russian Federation, Department of Culture of the City of Moscow, National Centre for Contemporary Arts (NCCA), Moscow Museum of Modern Art (MMOMA)
Organizers: National Centre for Contemporary Arts (NCCA), Moscow Museum of Modern Art (MMOMA)
Co-organiser of the Main Project: The Museum of Moscow
IV MOSCOW INTERNATIONAL BIENNALE FOR YOUNG ART
119019, Russia, Moscow, Gogolevsky boulevard, 10

INFORMATION:
• Phone: +74956905472
• Website: http://www.youngart.ru
• Mail : youngart@youngart.ru


EVENT DATES:
From 26 June 2014 to 10 August 2014