VIDEOFOCUS. MEDIA ARTS FESTIVAL IN NCCA MOSCOW
FROM 16 MAY TO 27 JUNE 2014

Annual media arts festival, first organized by NCCA in 2012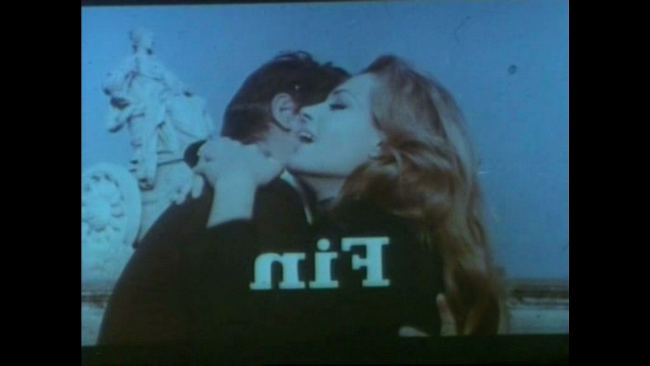 Albert Alcoz. Nif Fin. 2007, 3 min, super 8, color, sound
The central piece of the festival this year is Found Footage – an international exhibition of works by Russian and international artists working in found footage genre. This trend exists on the borderline between visual art and film and gained widespread popularity in the States in the 1970s. European and American artists working in this genre mainly turn to documentary footage. Found footage came to Russia in the 1980s-90s and usually uses amateur footage.
This is a research project which, for the first time in Russia, will present the full spectrum of this genre in a single space. The festival's wide program will show the Moscow audience how contemporary media artists reinterpret one of the main techniques of the 20th century art, "ready made," in video format.
The festival program includes the Russian premiere of French director Philippe Grandrieux's latest film, White Epilepsy (2012). Philippe Grandrieux is a prominent representative of New French film, experimenting with the ways of impacting the sensual perception of the audience. White Epilepsy refers to Francis Bacon's art through the imitation of an ancient ritual, shot in slow motion. This isn't found footage in its classic sense but rather an imitation of the genre and documentary film.
For the first time in Russia the festival will also present a retrospective of distinguished English director Derek Jarman. In fall 2014, the audience will see rare films directed by Jarman, who created a new visual language in the 1970s-90s. Jarman found his own unique style of shooting: images that connect the past with the present, create a new story and a new myth (a story of Elizabeth I traveling through time to the 20th century, a pseudobiographic drama depicting the life of philosopher Ludwig Wittgenstein and others).
The festival is followed by a broad education program: meetings with the festival participants, discussion with the exhibition curator and leading critics, and lecture series dedicated to the development stages of video art and experimental film.
NATIONAL CENTRE FOR CONTEMPORARY ARTS
123242, 13, build. 2., Zoologicheskaya st., Moscow, Russia

INFORMATION:
• Phone: +7 (499) 254 06 74
• Website: http://www.ncca.ru/
• Fax: +7 (499) 254-85-83
• Mail : info@ncca.ru


OPENING TIMES:
12.00 - 8 p.m. daily, except Monday
12.00 - 9 p.m. on Thursday

ADMISSION PRICE:
150 rubles – full, 75 rubles – discount
On Thursday the entrance to the exhibition is free

CONTACTS:
• NCCA Secretary Phone: +7 (499) 254 06 74
info@ncca.ru