OUR SUMMER EXHIBITIONS
NORTHERN FRANCE
DO NOT MISS...
Painters who love beautiful colors - Lanskoy and Clavé - big historic frescoes - the Normands - serious subjects as much as the contrary, light ones -the images of Epinal.. Iin the North, Summer exhibitions offer a great diversity.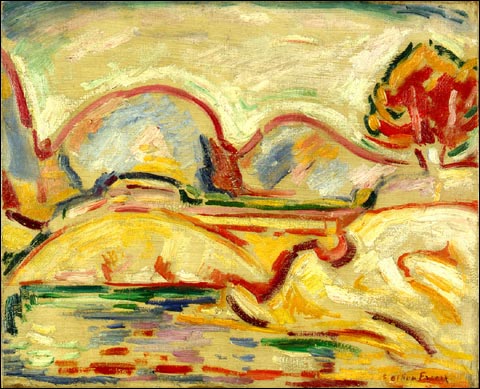 ANTONI CLAVÉ The red dot , 2004. oil and collage on canvas, 220 x 335 cm
ESPACE D'ART CONTEMPORAIN FERNET-BRANCA
SICILY, SAUCE NORMANDE
CAEN- Right after year one thousand, on the road to the Holy Land, pilgrims and crusaders went through Southern Italy. Among them, there were the Normand Lords who were good warriors and quickly cut out their own domains. They kicked out the Arabs from Sicily and gave birth to an Arab-Normand civilization that would later be considered by many as the golden age of Sicily's history. The exhibition retraces these two centuries (from the middle of the 11th to the end of the 13th century, when the dynasty from Anjou took over) using pieces in ivory, manuscripts, sculpted décors. But it aso shows the persistence of myths in learned culture (the drawings by Viollet-le-Duc looking there for the roots of gothic art) or popular culture, with the carts decorated with the epic of the paladins from France, puppets and fireworks…All of this is experienced in Caen through documentaries.