OUR SUMMER EXHIBITIONS
HURRY UP...
THEY ARE CLOSING SOON


We saw quite a good number of original exhibitions this Spring in Europe. Some of them required years of efforts, such as those dedicated to surrealism in London or to Gentile da Fabriano in his native town. They will still be open for a few days : if you are on vacation, it is high time to run to them!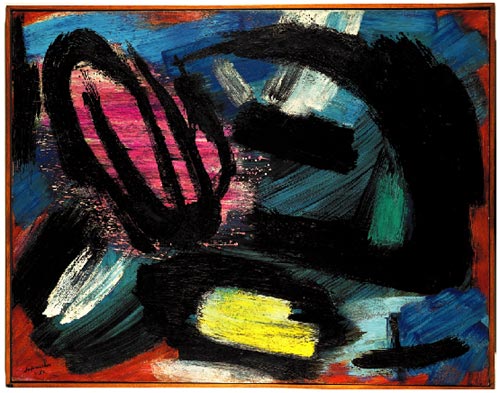 GÉRARD SCHNEIDER, Sainte-Croix (Suisse), 1896 - Paris, 1986 Opus OP-92-B , 1955. Huile sur toile, 114 x 146 cm
Lorenzelli Arte, Milano © Adagp, Paris 2006 Archivio Lorenzelli Arte Milano
MUSÉE DU LUXEMBOURG
GENTILE DA FABRIANO
FABRIANO – The town of Fabriano is known worldwide for the quality of its paper. It is equally proud of being the native town of a master of the Renaissance, a representative of the "international gothic", an amateur of precious decors, and has dedicated to him the first retrospective ever organized. Some thirty altarpieces by Gentile da Fabriano are shown, next to works by his contemporaries such as Masaccio, Ghiberti, Masolino da Panicale or Fra Angelico. Itineraries based on a theme, named "Terre del Gentile", allow us to discover this beautiful region of the Marches giving to the Adriatic sea.
Gentile da Fabriano e l'altro Rinascimento, Spedale di Santa Maria del Buon Gesù.