Home
>
Current events
>
Correspondences Paul Cézanne, le Pont De Maincy (the Bridge At Maincy), 1879 / Jeff Wall, rear View, Open Air Theater, 2005 Claude Monet, Three cathédrales De Rouen, 1892-1893 / François Morellet, three Démonétisations 2006
CORRESPONDENCES
Paul Cézanne, Le pont de Maincy (The Bridge at Maincy), 1879 / Jeff Wall, Rear View, Open Air Theater, 2005
Claude Monet, three Cathédrales de Rouen, 1892-1893 / François Morellet, three démonétisations 2006
FROM OCTOBER 24 2007 TO JANUARY 14 2007

Contemporary artists and masters of the past: a new confrontation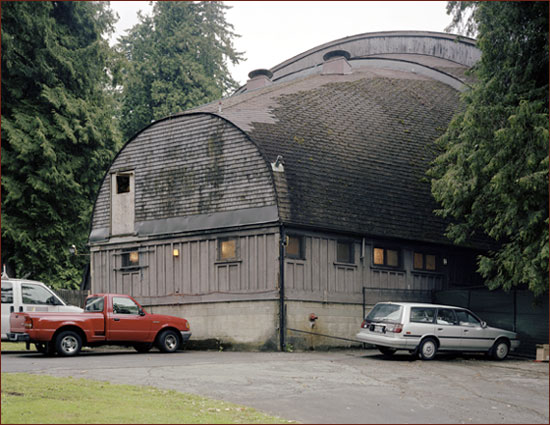 JEFF WALL, Rear View, Open Air Theater Retro-lighted transparent in a fluorescent lighting box, 226 x 293 cm Courtesy Galerie Marian Goodman, Paris / Photography by Jack Foster/© Jeff Wall

Once again, the Musée d'Orsay offers two contemporary artists, one French and the other foreign, the opportunity to present one of their works in relation to a work of art they chose themselves in the museum, An opportunity for the visitor to see the collections under a new angle and to grasp in a different way their everlasting modernity .


Claude Monet, threeCathédrales de Rouen, 1892-1893 / François Morellet, three démonétisations, (3 Demonetisations), 2006

Born in 1926 in Cholet in the Maine et Loire region of France, François Morellet turned to Abstraction early on, adopting a geometric language of simple shapes, squares, lines, triangles, assembled in basic compositions. In the sixties, along with Le Parc and Yvaral and others, he co-founded the Groupe de Recherche d'Art Visuel (GRAV) and began to work with neon tubes. His rigorous approach tends to create emotionally neutral works and has placed him close to Minimal Art and Conceptual Art. His work continues to explore the use of exhibition space, the essential relationship between the work and its environment, which makes its infinite extension possible. So François Morellet turned to Claude Monet and his series of Cathédrales de Rouen (1892-1893) explaining his choice thus; I should really have gone for a work of Cézanne or Seurat. But rather than construction or simplicity, the use of systems is my passion. So my choice is clear: the series of Monet's cathedrals – magnificent, systematic, obstinate and provocative.




Paul Cézanne, Le pont de Maincy, (The Bridge at Maincy), 1879
Jeff Wall, , Rear View, Open Air Theater, 2005

Jeff Wall, born in Canada in 1946, is one of the artists who has played a key role in establishing photography as a contemporary art form. These works defy appearances: at first glance they look like candid shots capturing the moment, but closer examination reveals them to be the result of a subtle and meticulous reconstruction. This is what Jeff Wall's work is all about: the skilful and thoughtful use of all the methods photography offers, to focus on a close dialogue with pictorial composition. He recognises that Manet, Degas and Cézanne are the clear referents for him. Their pictorial language provides a framework, a context for his own photographic work. Jeff Wall's enthusiasm for , The Bridge at Maincy, (1879) is well known; he considers it a key work and the inspiration for his photograph entitled The Drain (1989), where pictorial tradition and photographic perspective are subtly combined. This is the work Jeff Wall selected as a starting point for a new photographic work, where the still relevant principles and inexhaustible strength of the painting are given new life.

Illustration PAUL CEZANNE Le Pont de Maincy ( The bridge at Maincy), 1879-1880 Oil on canvas, 58,5 x 72,5 cm © P.Schmidt, Paris, musée d'Orsay


PUBLICATIONS

Paul Cézanne/ Jeff Wall, bilingual English French, 160x240, 64 p., copublication Musée d'Orsay/Argol, paper cover 13 euros
Claude Monet/François Morellet, bilingual English French, 160x240, 64 p., copublication Musée d'Orsay/Argol, paper cover 13 euros


To see the works of François Morellet and Claude Monet, click on VERSION FRANCAISE at the top of this page

MUSÉE D'ORSAY
Entrance through the square, 1 rue de la Légion d'Honneur

INFORMATION:
Tel. +33 01 40 49 48 00 Site: www.musee-orsay.fr

OPENING HOURS:
Every day, from 9:30 AM to 6:00 PM, Thursday until 9:45 PM Closed on Monday

PRICES OF ADMISSION:
Museum: Full rate: 7,50€ Concessions and sunday: 5,50€ Free admissions: under 18, and holders Carte blanche du musée d'Orsay, MuséO, La Carte jeune du musée d'Orsay

CURATORSHIP:
Serge Lemoine, Orsay museum President, with Olivier Gabet, curator at the museum.

PRESS CONTACT:
Amélie Hardivillier 01 40 49 48 56 Nacer Berri 0140 49 47 42 E-mail presse@musee-orsay.fr