Home
>
Current events
>
The Consortium Of The Museu D'art Contemporani De Barcelona Calls For An International Competition For Designating Its Director
THE CONSORTIUM OF THE MUSEU D'ART CONTEMPORANI DE BARCELONA CALLS FOR AN INTERNATIONAL COMPETITION FOR DESIGNATING ITS DIRECTOR

CLOSING DATE MARCH 14 2008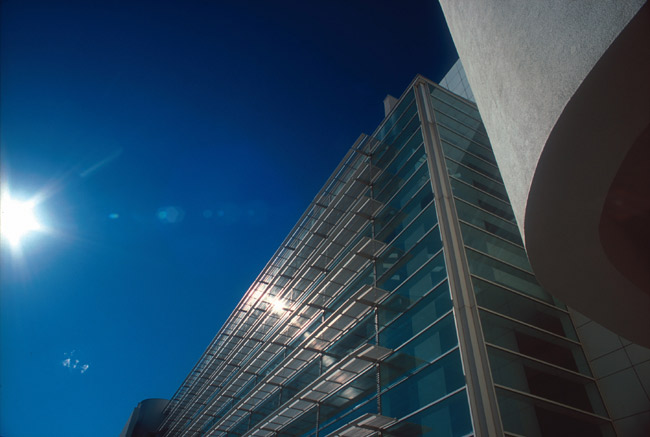 Museu d'Art Contemporani de Barcelona (MACBA) © Javier Tles 2004


The Museu d'Art Contemporani de Barcelona

The Museu d'Art Contemporani de Barcelona (MACBA) is a cultural institution with the legal structure of a public consortium, formed by the Catalan Government, Barcelona City Council and the MACBA Foundation. At the end of 2007 the incorporation of the Ministry of Culture into the consortium was approved and will come into effect this year. According to the consortium statutes, the administrations are responsible for supplying the necessary resources for the regular operation and the MACBA Foundation the resources for the MACBA Collection. The governing bodies of MACBA are the Board and its Delegate Committee.
The development of the museum activities has contributed to the international recognition of MACBA and the will to continue along the lines begun in recent years.
(Further information about MACBA's competition can be found on the website
www.macba.es www.macba.es

Functions of the director of the Museum

The director of the museum, as laid down in the statutes, has the following functions:
1. The direction of the Museum administration and the implementation of the agreements of the Council Board and the Delegate Committee.
2. The artistic direction of the Museum
3. The direction of all the staff.
4. Technical advice to the other organs of the Consortium.
5. Responsible for the museum's programming and budget.
6. Any functions delegated by the governing bodies of the Museum.


Requirements for the candidates

The specific criteria for assessment will be:
a) Professional excellence assessed through academic training and professional experience in the field of contemporary art.
b) Knowledge and links with the Catalan cultural and artistic world.
c) Knowledge of and relations with the international contemporary art world.
d) All scientific works (publications, academic recognition, etc.) or distinctions in the sphere of contemporary art and culture (awards, etc.).


Contract

The candidate appointed to occupy the position will sign a senior management contract for a period of five years with the possibility of renewal. The labor relation will be regulated by the terms of the contract and applicable rules and regulations. The stipulated gross salary is 120,000 euros per year.


Presentation of candidates Deadlines

The candidates must submit their CV and any documents accrediting the merits mentioned in it, and a report that reflects the general lines of the project for the coming years. These documents must be submitted in Catalan, Spanish and/or English and sent to the Museu d'Art Contemporani de Barcelona (Plaça dels Àngels 1, 08001 Barcelona, Spain) in a sealed envelope, indicating "Convocatòria Direcció Macba", by 14 March 2008.


Confidentiality

The confidentiality of the candidates taking part in this selection process is guaranteed, as are all their personal or professional data, and only the name of the winning candidate will be made public.




Further information

The interested parties can obtain detailed information on the submission and selection process from the Museum website www.macba.es. The candidates can also ask for further information on the working of the Museum by sending a request to: directorselection@macba.es