CHARLES FRECHON

FROM JUNE 13 TO SEPTEMBER 21 2008

A painter from the School of Rouen, a gifted interpreter of the Normandy countryside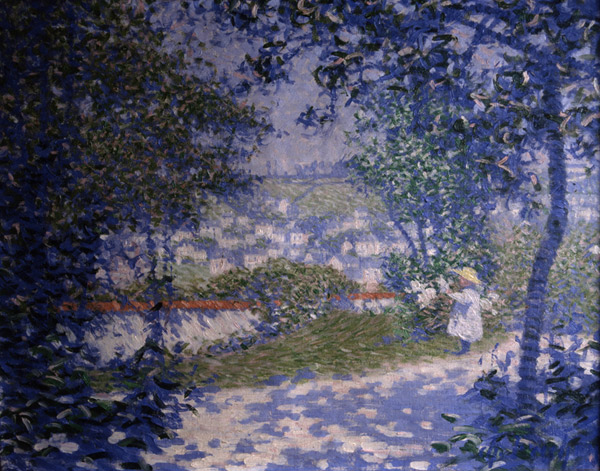 Le Jardin, rue Coquerel1895 Oil on canvas, 50 x 65 cm Sbr: Ch. Frechon. Private Collection


The musée des Beaux-Arts in Rouen, ten years after the exhibition «L'Ecole de Rouen, de l'impressionnisme à Marcel Duchamp», presents a large retrospective of one of the major figures of that school.


Normandy above all

With 80 paintings and charcoal drawings that are among his masterpieces, the exhibition thrives on evaluating Charles Frechon's place in his era. He was born in 1856 at Blangy-sur-Bresle, and died in Rouen in 1929. All his life he identified himself with Normandy (contrary to his brother Emile, the famous pictorial photographer named the «Millet of photography», who left an important fund on Algiers). Following his military service, Frechon studied at the municipal school of painting of Rouen, in Paris, at the Colarossi Academy, where he befriended in particular Puvis de Chavannes, and then returned to settle down in his native region.


A severe critic

He was quickly attracted by divisionism, undoubtedly helped by his native colleagues Angrand, Lemaître and Delattre, with whom Frechon practiced outdoor painting. Their choice of Seurat's method was not approved of by the public who reacted with hostility, in particular during the exhibition of the Société des Amis des Arts in October and November 1889, at the Musée des Beaux-Arts in Rouen. It was at that time that he did his most beautiful charcoal drawings, a technique he abandoned as of 1894-1895. In spite of the critics who opposed him, Frechon was supported by a few local gallery owners and collectors, among them Georges Dubosc, who carried out a crusade in favor of modern painting in the Journal de Rouen.




Fields and underwoods

Charles Frechon married in 1889 and finally met with success in the decade of the 1890s. He went beyond the circle of a few amateurs in Rouen, seduced great Parisian art dealers such as Samuel Bing, one of the main defenders of Art nouveau, and Durand-Ruel, who bought his paintings in 1894, during the fair of the Société des artistes indépendants. Frechon exhibited at Barc de Boutteville's, an important figure in the art world, presented works at the Salon Municipal de Rouen, of Amiens and joined the National Society of Beaux-Arts. With some twenty paintings at each exhibition, the artist showed all the aspects of the countryside of Normandy: the sumptuous month of May with the apple trees in bloom, the harvest season in warm and sun filled tones, red colored autumns and cold winter landscapes. He remained faithful to impressionism, of which he gave a very delicate interpretation, centered on a repertoire of fields and woods in various soft tones



Illustration: Les Meules au couchant (Haystacks at sunset) Circa 1903-1904
Oil on canvas, 60 x 73 cm Sbl: Ch. Frechon Private Collection


To see more illustrations, click on VERSION FRANCAISE at the top of this page

MUSÉE DES BEAUX-ARTS DE ROUEN
Esplanade Marcel Duchamp – 76000 ROUEN

INFORMATION:
Tel : 02 35 71 28 40 Fax : 02 35 15 43 23 Site : www.rouen-musees.com

OPENING HOURS:
From 10am to 6pm.

ADMISSION FEES:
Full price: 5 €, Concessions: 3 €. Free entry for people under 18 and unemployed.

CURATORS:
Laurent Salomé, director, Rouen museums
Diederik Bakhuÿs, curator, musée des Beaux-Arts de Rouen

PRESS CONTACT:
Virgil Langlade, Communication Director, Marine Lutz, Communication Assistant
Tel : +33 (0)2 35 71 28 40 / +33 (0)2 35 15 43 23 E-mail : vlanglade@rouen.fr et mlutz@rouen.fr