OPENING MAPS
Contemporary Latin American Photography

FROM JUNE 27 TO SEPTEMBER 21 2008

From Mexico to Argentina, a complete survey of current trends in photography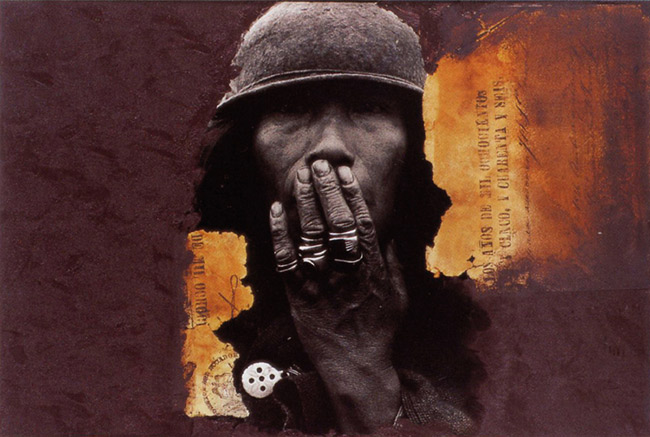 Lucia Chiriboga, Viviré para contarlo, 1998-99

After the first, successful edition of The Summer of Photography in 2006, the Centre for Fine Arts is presenting a new edition in 2008, along with 23 partners (including the FotoMuseum of the Province of Antwerp, Musée de la Photographie and the MACs). All contemporary aspects of Belgian and international photography are scrutinized. In this framework, the Centre for Fine Arts proposes two projects: Pôze II, a community arts project in Brussels, and the exhibition Opening Maps: Contemporary Latin American Photography.


Discovering new authors

This exhibition presents a most complete survey of artists, themes and tendencies in contemporary Central American, South American and Caribbean photography. The exhibition is the result of years of research and collaboration between photographers, artists, critics, historians, and representatives of cultural institutions from all over Latin America. The Spanish commissioner, Alejandro Castellote, has gathered some 200 photographs. Opening Maps leaves the usual themes in Latin American art aside, offering a platform for a large number of young, unknown photographers. The result is a voluminous, complex image of the contemporary statements in Latin American art of photography.


Recomposing an identity

Opening Maps features three 'story lines'. In the first, "Rituals of Identity", the portrait photography of the 18 Latin American photographers goes much further than the documentary portrait photography that represents individuals in their usual, expected cultural context. The photographers use new techniques including transpositions, editing, collages, typography, and digital manipulation. The subject's body becomes a carrier of culture, a cult object transforming into a mask of (ethnic) symbols, such as language, history, magic, or even territory. The mutations and interactions between this new photography, the poses and the gestures of the individuals in the photographs create a totally different, complex image of (ethnic) identity in Latin America, not as an irreversible result of a historical evolution, but as a dynamic process of an individual, a group, or an entire population that can change and vary beyond the national borders.




Landscapes and ordinary lives

In the second part, "Scenarios", the landscapes appear as deconstructions. They lose their concrete reference to a certain environment or city in Latin America, and instead show the correlations between concepts like private and public, personal and collective, inside and outside. Contemporary environment photography distillates elements from the environment we live in, re-combining them into new scenarios. The photographs presented in the last section, "Alternative Histories", try to contribute to a debate and a critical view of history and ideological systems. They correspond to a broadening of the field of photography which includes heroic as well as anti-heroic elements, the shocking as well as the apparently banal. Personal histories, biographies and stories of individuals' daily experiences became valuable alternatives to the story of collective evolutions, national histories, or big international events.



Illustration: Cássio Vasconcellos Marginal do Pinheiros nº 23, Sao Paulo 8/2000



To see more illustrations, click on VERSION FRANCAISE at the top of this page

CENTRE FOR FINE ARTS
Koningsstraat 10 - 1000 BRUSSELS

INFORMATION :
Tél. +32 (0)2 507 82 00 Website : www.bozar.be

OPENING HOURS:
Tuesday to Sunday from 10 am to 6 pm. Friday from 10 am to 10 pm

ENTRANCE FEES:
€ 7: normal fee. € 12: Combi- ticket with "It's not only Rock 'n' Roll, Baby!"
Get 50% off your ticket price at the MAC's, the Botanique, ING Cultural Centre and The Centre for Fine Arts, on presentation of a ticket coming from one of the these 4 cultural institutions !

PRESS CONTACTS:
Leen Daems Tel. +32 (0)2 507 83 89 Fax +32 (0)2 507 85 15 leen.daems@bozar.be