OUR SUMMER EXHIBITIONS
NORTHERN FRANCE
15 EXHIBITIONS NOT TO BE MISSED

There is good matter here for amateurs of sculpture (Normand Gothic, Anthony Caro), of classic painting (Meynier, Fréchon) and of photography (Bertrand Meunier or Stephen Sack). With a few visits into African pottery or Soviet posters…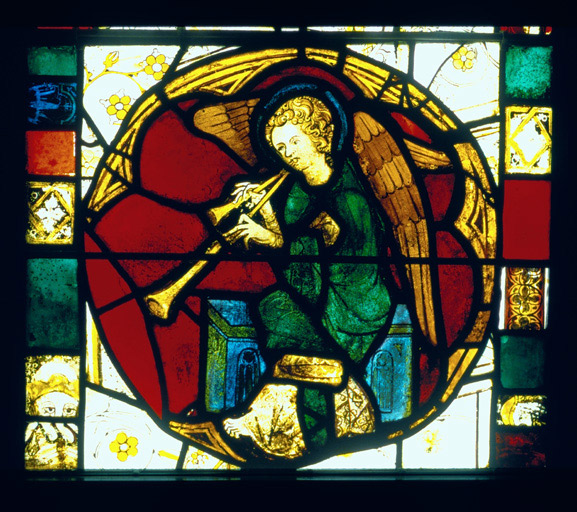 Eight musicians angels, stainglass, 1320, Dives-sur-Mer (Calvados), On loan from musée historique de Champs-sur-Marne. Photo : P. Corbierre. © Inventaire général du patrimoine culturel de Basse Normandie (exhibition "Gothic Masterpieces" at the Musée de Normandie, Caen).

BIENNALE OF PAINTING AND VOLUME SCULPTURE AT LAVAL

LAVAL - The sculpture Biennale of Laval this year chose as its theme the relation between sculpture and painting. It shows how the simple diversion of elements proper to painting (pigments, pictural matter, canvas, stretcher, etc) allows the work to evolve in three dimensions. Anish Kapoor, François Morellet, Claude Rutault or the members of Supports-Surfaces are just some of the artists who illustrate this questionning. The concern of favoring direct collaboration with contemporary artists is seen in the contemporary creation by two of them of a work in situ.