Art Of The Day Weekly
#369 - from 18 December 2014 to 7 January 2015
This is our last issue for 2014. Our next newsletter will appear on January 8 2015. MERRY CHRISTMAS AND HAPPY NEW YEAR!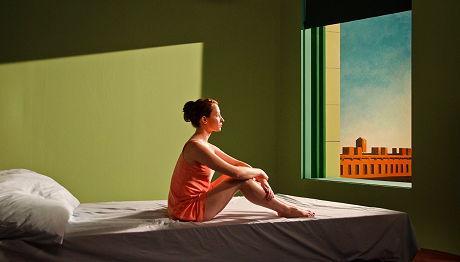 Shirley, Visions of Reality
by Gustav Deutsch, with Stephanie Cumming and Christoph Bach.
IN THE AIR
Books and movies to bury 2014
Christmas time is a moment for assessments. But also a moment with free time we can spend reading and going to the cinema. Our selection clearly shows a strong personalization, as it simply reflects a current tendency for biopics. In the publishing world artists' monographs are usually catalogues that accompany a retrospective. The works that can transcend that nature are rare objects, such as the Goya by Hofmann. The star system in the movie world reserves biographies for the great masters, as long as their lives present a dramatic side. We all remember the Van Gogh by Minnelli and that by Pialat, the Pollock by Schnabel, the Frida Kahlo by Taymor, in which the beautiful Salma Hayek played the part of her Mexican compatriot, as well as the intimate Rembrandt by Matton and Artemisia by Merlet. The year 2014 was marked by Turner and Hopper, while for 2015 we await the European distribution of the movie by Emma Thompson and Richard Laxton on the scandalous Effie Gray, the wife of John Ruskin and the mistress of Rossetti. Maybe we shall see Picasso, embodied by Antonio Banderas and directed by Carlos Saura, with the name 33 days. The distribution is enticing, presenting the passion the Andaluz artist had for Dora Maar. But it also runs a big risk. Is it possible to restitute a slice of a novelistic life while presenting a world as complex in shapes and colors?
BOOKS

Goya in blood and gold
Goya was a tortured artist who immortalized the Spanish royal family but also went against the conventions of his time by painting the Nude Maja which shook the last inquisitors. He fiercely criticized the French when the latter invaded Spain (in his famous Dos de Mayo), but died in Bordeaux, alone, bitter and deaf. This artist fits into no category and deserved a strong, poetic and lyrical biography. The challenge has been met in this work by the late director of the Kunsthalle in Hamburg, which details his painting on easels, his frescoes – in the church of San Antonio de la Florida in Madrid for example – and his prints, often nightmarish and which reflected the standards of his time.
• Goya, by Werner Hofmann, éditions Hazan, 2014, 336 p., €79 (English edition by Thames & Hudson, 2003).
Buy that book from Amazon
Achetez cet ouvrage à La FNAC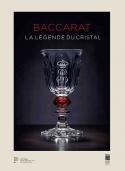 Baccarat XXL
At the Universal Exhibition in Paris, in 1878, Baccarat presented a crystal temple 4.70mt tall. In 1896, one third of its two thousand employees worked full time to fill the Russian orders: the Czar's service, the Czarina's candelabra, the glasses with the coat of arms of prince Demidoff. At the International Exhibition of Decorative Arts in 1925, the Jets d'eau chandelier, with 156 lights, captivated the visitors. The Harcourt service, of which ten thousand glasses are manufactured each year, has been manufactured every year since 1841. The history of this crystal industry in the Lorraine region, which celebrates its 250th anniversary with a beautiful exhibition at the Petit Palais, until 4 January 2015, is out of proportion with anything else. The book that accompanies the exhibition was also chosen out of standards: a format of 38 centimeters, laid out un a way that brings back to memory the spirit of the sales catalogues of the past: luxury always and foremost.
• Baccarat, la légende du cristal, Paris Musées, 2014, 128 p., €35.
Buy that book from Amazon
Achetez cet ouvrage à La FNAC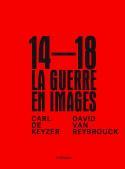 Another WWI
Do you feel at this end of this anniversary year, that you have had an overdose of 14-18? Maybe, but as David Van Reybrouck notes, strangely enough we have very few images of the conflict. In the case of Belgium, the iconography on the Congo in 1895 is richer than the conflicts in Western Flanders. There is a reason to that of course: under difficult conditions the photographers systematically recovered the collodion from their plates to make new ones. Thus a great number of original photos were lost. The book, the fruit of a tight selection operated by Carl de Keyser - himself a photographer – shows we can find unexpected images: the Belgian towns emptied of their population by request of the German art historians to take architectural views. These photos for the Criminal Records Office of 23 young Belgian Jews killed on 6 August 1914 at Vottem. These autochromes by Léon Gimpel of children playing war, rue Greneta; these images of Isodore Aubert showing the arms plants in Lyon, where the women manipulated welders to make shells of 75. One hundred years later, Van Reybrouck asks a disquieting question: could the current suicide rate in Western Flanders, double of the European average, be the result of consequences of 14-18 in a region that was ripped apart by the war?
• 1914-1918, La guerre en images, by Carl de Keyzer and David Van Reybrouck, Mardaga, 2014, €45.
Buy that book from Amazon
Achetez cet ouvrage à La FNAC

A Parisian rear view window
We all have a peeping Tom sleeping inside us: who hasn't observed his neighbor moving about his apartment at night with the lights on? Gael Albert Halaban satisfies our curiosity in the urban setting of Paris, which never seemed so scenographic. Phases of life – couples having dinner, a woman stepping out of her shower or ironing, men reading, a young woman playing the clarinet – it could be you, it could be us! We find ourselves looking at these photos up close. Maybe we will recognize someone we know, a favorite café, a star at home. The cliches are not classified in any way what so ever, neither by the date on which they were taken, nor the street, nor the arrondissement. These intimate moments snatched rue de l'Ourcq, place des Vosges or at the passage du Désir will undoubtedly lead to legal suits. Actually, there will be no problem of that type since all the scenes were accepted, and more: the photographer agreed, built and posed them with the models. What looks very natural is sometimes the result of a long preparation.
• Vis à vis, by Gail Albert Halaban, La Martinière, 2014, 128 p., €55 (English edition by Aperture, 2014).
Buy that book from Amazon
Achetez cet ouvrage à La FNAC
MOVIES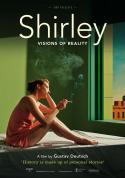 Hopper comes to life
The genre of live paintings is not new. But in this case it reaches a certain level of perfection. The guiding principal is original, half a century of life in the USA through a the monologue of an actress, through 13 phases marked by the news casts heard over a transistor radio. The actress steps out each time of a painting by Edward Hopper in a surprising way – the game of colors and lights is magnificently precise. This research was the opportunity for the movie director to kill a myth according towhich Hopper was a realistic painter. The rooms he paints have no straight angle, his armchairs are too narrow for anyone to be able to sit in, his beds are three meters long. His work is more an illusion of reality, in an oppressive lack of communication which the movie expresses well. Actually, Hopper is closer to Plato and Calderón de La Barca (Life is a dream) than to documentary photography.
• Shirley, Visions of Reality by Gustav Deutsch, with Stephanie Cumming and Christoph Bach.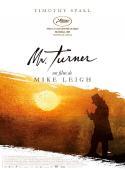 Mr. Turner, a rugged personality
An incredible face that growls, belches and complains. He grimaces and laughs loudly. He is an egoist, insensitive to the destiny of his two daughters, but is very attached to his old father. He is a passionate man, who spends long seasons at Margate, on the sea coast, and has himself tied to the mast of a ship to feel the tempest in his own flesh. He was a sceptic who was always interested by novelties – in particular by steam energy. The portrait Mike Leigh draws of Turner in his movie is impressionist, like an approach by small touches, but it leaves us with a taste of something incomplete. While the man's character is well defined, resting on the performance and the physical appearance of his fetish actor, Timothy Spall, we would have liked to know more about his technique. Aside a few famous scenes at the Royal Academy (the rivalry with Constable, the Homeric finishing of a painting with strng brush strokes and spitting, the great renovatof of English painting of the XIXth century remaisn a real mystery.
• Mr. Turner by Mike Leigh, with Timothy Spall, Dorothy Atkinson, Marion Bailey, Paul Jesson.