Art Of The Day Weekly
#497 - from 11 January 2018 to 17 January 2018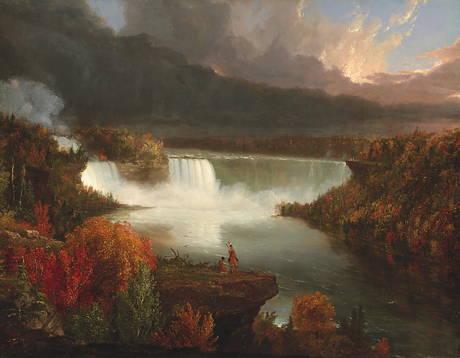 Thomas Cole,
Distant View of Niagara Falls
, 1830, oil on panel, 47.9 x 60.6 cm, The Art Institute of Chicago (exhibition at the Metropolitan Museum, New York).
IN THE AIR
10 ORIGINAL EXHIBITIONS IN JANUARY 2018
We welcome this New Year with all the traditional good wishes for one and for all. The large exhibitions scheduled in 2018 will have no trouble attracting the crowds. We will talk about each one of them in due time. But to start this winter season, one of retreat and thought, there is a choice of less mediatized or more distant exhibitions that will help us all travel.
IN FRANCE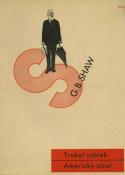 Ladislav Sutnar, cover for "Traka' jablek, Americký císa'" (The Apple Cart) by George Bernard Shaw – publishers Družstevní práce, Prague, 1932
Czech avant-gardes
BORDEAUX –The cultural ferment that bubbled in Eastern Europe between the two World Wars gave birth to a series of first-rate creators, in a great number of fields, from Kafka to Brancusi. This small exhibition focuses on a private collection in a very specific sector, that of artists' books in Prague, in the rest of Bohemia, and in Moravia in the first decades of the 20th century. These pieces show a great opening to the rest of the world, but not only. They demonstrate an unbridled graphic inventiveness, and unlimited imagination. Indeed, the robots, soon to be the subject of an exhibition at the Grand Palais, were baptized by a writer of that generation, Karel Capek.
• L'image-livre. Editeurs et artistes de l'avant-garde tchèque, at the musée des Arts décoratifs, from 25 January to 6 May 2018.
Dumb Type, Japanese provocations
METZ – All of France will be the stage for the Japanese Season (La Saison japonaise), to start in the spring, in celebration of the 160 years of diplomatic relations between the two countries. The pre-opening is marked by the presentation of five provocative installations by Dumb Type, founded in 1984 by art students in Kyoto. The group criticized new technologies in information, light, and sound, but used them massively. They lost their leading figure, Teiji Furuhashi, when he died in 1995 from AIDS, but they continue to create as a group.
• Dumb Type at the Centre Pompidou, from 20 January to 14 May 2018.
IN EUROPE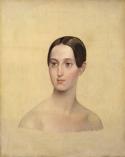 Briullov, the spirit of the Tretyakov gallery
MOSCOW - Karl Briullov (1799-1852) was one of the favorite artists of Pavel Tretyakov, who donated his collection to the city of Moscow in 1892. It would become the famous museum that carries his name, and is the conservatory of Russian painting. Briullov excelled both in portraits as well as in allegorical scenes or Italian landscapes, and knew how to combine Russian tradition with Western influences, such as Van Dyck, among others. The Tretyakov gallery has prepared a retrospective around the 26 works it owns.
• Karl Briullov, at the Tretyiakov gallery, from 24 January to 24 June 2018.
The smell of revolution
WAKEFIELD (Great Britain) – The Arts Council of Great Britain's collection, started in 1946, currently represents 8000 works of art. A selection of paintings and sculptures committed to the various "counter culture" currents from the 60s and the 70s, is presented here in an avant-garde sculpture garden. Outside we only see – or hear - a piece by Susan Philipsz, The Internationale. The viewer discovers the rest inside, in particular a selection from 1977, the real "anti-capitalist" year, in which the sculpture garden was created and the punk movement bloomed in London, such as Destroy London by Knorr and Richon.
• Revolt and Revolutions at the Yorkshire Sculpture Park, from 6 January to 15 April 2018.

Funeral mask in copper covered with gold leaf, Lambayeque culture, Peru, 1200 A.D. 26 cm.
Pre-Colombian art in the city of the Doges
VENICE – In 2019 the centennial of the Ligabue company, catering for naval services, will be celebrated. Its emblematic leader, Giancarlo Ligabue (1931-2015), was a businessman as well as an anthropologist, having received a doctorate from the Sorbonne. He carried out many excavations on hominids. In 2016 the center for studies and research became a foundation. Its collection comprises a dinosaur as well as pre-Inca objects from the site of Sipán in Peru. This pre-Colombian ensemble is being shown at the palazzo Loredan, including Maya, Aztec, as well as Chimu, Moche, and Quimbaya pieces, among others. The location is well chosen, being the headquarters of a respectable Venetian learned society, after being shown in Florence and in Naples.
• Il mondo che non c'era at Palazzo Loredan, from 12 January to 30 June 2018.
Blake by the sea
PETWORTH (Great Britain) – Visionary painter and poet William Blake (1757-1827) spent his whole life in London, except for a three-year period, from 1800 to 1803, when he settled in Sussex, in a cottage on the coast, at Felpham. He described it as the most charming place in the world. Not far from there, Petworth House, the home of the National Trust, brings back to life that fruitful stay with all the works that can be associated to it, such as Satan calling up his legions.
• Blake in Sussex, at Petworth House, from 13 January to 25 March 2018.

Carlo Mollino,
Mimì Schiagno
, ca 1952-1960, (Archives of Politecnico, Turin, Biblioteca Roberto Gabetti, Fondo Carlo Mollino).
Mollino behind the lens
TORINO – It is impossible to place Carlo Mollino (1905-1973) in one single category. Indeed he was multidimensional: an architect and a designer, he combined technologic genius –with his Bisiluro, the double torpedo racing car he designed for the 24 Heures du Mans race in 1955 – and erotic provocation – with his multiple polaroid shots-. Photography was surely one of his driving passions. This exhibition gives us a detailed itinerary of its evolution with some 500 images, from 1934 to 1973.
• L'occhio magico di Carlo Mollino, at Camera, Centro Italiano per la Fotografia, from 18 January to 13 May 2018.
World and Swedish fashion
STOCKHOLM - The partly secret world of haute couture continues to excite imaginations. This exhibition presents pieces by Balmain and Alexander Mc Queen, but its interest lies in its Swedish section. Works by creators Pär Engsheden and Bea Szenfeld or dresses by Selma Lagerlöf, less known than her hero Nils Holgersson.
• Secrets of Couture at the Sven-Harrys Museum, from 26 January to 2 April 2018.
IN THE WORLD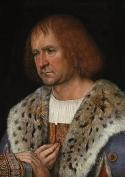 Michel Sittow,
Portrait of Diego de Guevara (?)
, c. 1515/1518, oil on panel, National Gallery of Art, Washington, Andrew W. Mellon Collection
Michel Sittow, an Estonian
WASHINGTON – Not everyone can place Estonia on a map. And even the most educated would have a hard time mentioning the name of one single Estonian artist. Here is one whose name is worth remembering. The National Gallery wishes to pull him out of his anonymity, before the show travels to the Kumu museum in Tallin next summer. Michel Sittow, who lived from 1469 to 1525, was a native of Revel (former name of Tallinn), and had a true, world scope. He studied with Hans Memling in Bruges, and then followed a European career, producing portraits and religious paintings that pleased the monarchs of Aragon and Castille in particular. His production is limited to some forty paintings, spread throughout the world. Nearly half of his production is presented here, that is 16 paintings from 14 different towns and collections.
• Michel Sittow: Estonian Painter at the Courts of Renaissance Europe, at the National Gallery, from 28 January to 13 May 2018.
IN BRIEF
LONDON - The London Art Fair will be held from 17 to 21 January 2018.
PALM BEACH – The Palm Beach Modern and Contemporary art fair will be held from 12 to 15 January 2018.
PARIS - The Museum Connections fair will be held at Porte de Versailles on 17 and 18 January 2018.
SAN FRANCISCO - The FOG Design+Art Fair is held in San Francisco, from 11 to 14 January 2018.
OPENINGS OF THE WEEK

MARCO GODINHO
13 January 2018 - ANNECY - Fondation Salomon
A work dealing with memory and absence