Art Of The Day Weekly
#522 - from 5 July 2018 to 11 July 2018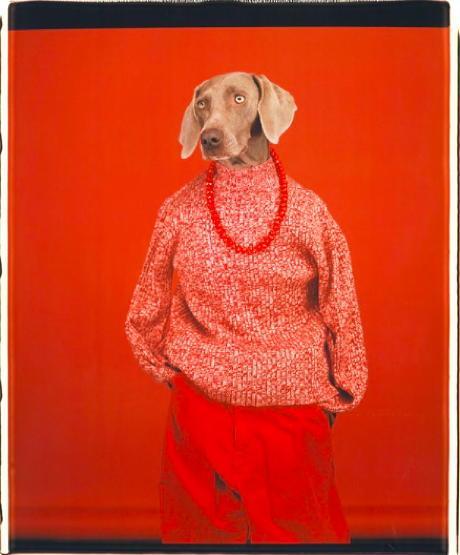 William Wegman,
Décontracté
, 2002, with kind authorization from the artist. Exhibition at the Palais de l'Archevêché, Arles.
IN THE AIR
Arles, the Roaring 49th
ARLES –The iconic photography festival, the Rencontres, founded by Lucien Clergue, Michel Tournier and the poet Jean-Maurice Rouquette (the last survivor of these three musketeers) are celebrating their 49th edition. This is the fourth edition for the current director, Sam Stourdzé, who was not born at the inauguration in 1970, as he was born in 1973. The anniversary – 1968 – makes all commemorations obvious. It is mandatory for its Parisian revolutionary content – the barricades-, more so for the changes in the way of living - vacations at the Grande-Motte-, more so for its American dimension (the death of Martin Luther King and Robert Kennedy, the first edition of the mythic book by Robert Franck, Les Américains published by Delpire, re-published at the right moment. The trip includes Raymond Depardon, used to the country of Uncle Sam for over half a century, and much younger imitators such as Laura Henno (who took snapshots of the former military base of Slab City transformed into an informal town of old rundown buses) or Palestinian photographer Taysir Batniji, who documents the life of his cousins in the USA. The title, "America Great Again" sounds like Trump, but it is to be read tongue in cheek.
• Les Rencontres de la photographie at Arles, from 2 July to 23 September 2018.