Art Of The Day Weekly
#522 - from 5 July 2018 to 11 July 2018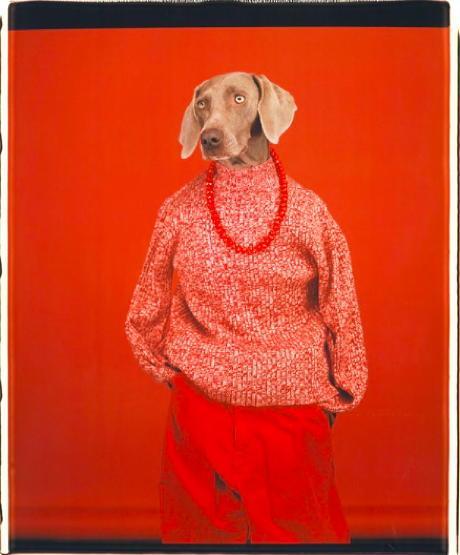 William Wegman,
Décontracté
, 2002, with kind authorization from the artist. Exhibition at the Palais de l'Archevêché, Arles.
EXHIBITIONS
Jan Fabre, long live the brain
SAINT-PAUL-DE-VENCE – We have known for some time that Jan Fabre was an iconoclast. But he goes one step further by dedicating his last retrospective to the theme of the brain. During the inauguration he explained "A brain with an arrow across its should be engraved on tree trunks, not a heart", underlining the paramount importance of this organ in all passions, that is, in life itself. Here we see a multiplication of hemispheres, in Carrara marble, in black marble from Wallonia or in silicone. Certain pieces make us smile – the pseudo-brains of Wittgenstein, Einstein, Gertrude Stein, Frankenstein, symbolizing philosophy, science, the arts, and darkness. Others are more disturbing, such as the molds of his father's and mother's brains, refreshed with little fans.
• Jan Fabre. Ma nation : l'imagination at the fondation Maeght, from 30 June to 11 November 2018.