Art Of The Day Weekly
#538 - from 10 January 2019 to 16 January 2019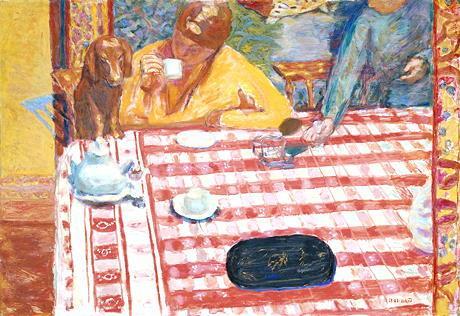 Pierre Bonnard,
Coffee (Le Café)
, 1915. Oil paint on canvas, 730 x 1064 mm. Tate, London.
IN THE AIR
10 exhibitions, 7 countries
Globalization brings in its part of ills, as well as advantages. Among the latter, we can easily identify the increase in top quality, easily accessible exhibitions throughout Europe and the world. In the beginning of the season, we always face the same Herculean or Sisyphean task: that of making an important selection among the plethoric offer. You will find here a few retrospectives, of different horizons, that will be opening in the coming months. Many of course are missing, but we will have time to look into them as well. What do you think of this tribute to Paolo Grassi, the great theater man (in Milan); the Chochin Japanese lanterns (in Bordeaux); precious Flemish painter Van Orley (in Brussels); or the ever present Antonello da Messina (also in Milano)? More to come.