Last Days... Hurry up
This page lists, day by day, the exhibitions and art related events closing this week in Belgium, France, Luxemburg, Monaco and Switzerland. This information is given by the galleries and institutions themselves under their own responsability. (If you are an art professionnal from these 5 countries and wish to enter your information on these page please register here)

The events are classified for each day of the week by country, town and title.
The events titles are the original ones chosen by the organizers and are not translated. Town names follow the local spelling.

A link to the site of the organizer or the event itself allows you to get immediately further information on the events you are interested in.

You can search this list day by day, for the five countries, by clicking on the corresponding day, or select the country of your choice, by clicking on its area or name on the map.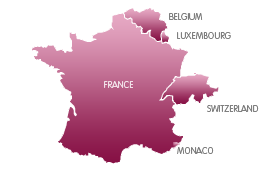 We did not register any opening this week.