Art Of The Day Weekly
#482 - from 14 September 2017 to 20 September 2017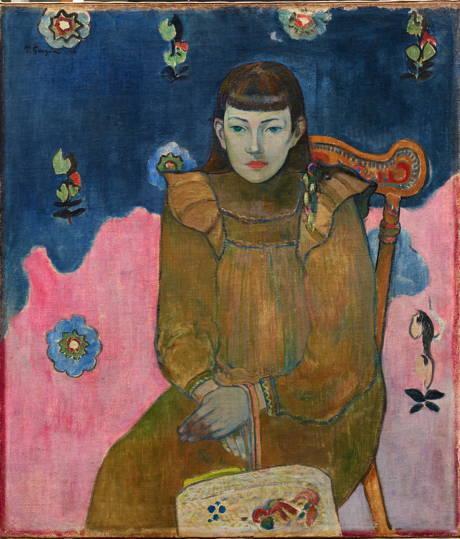 Paul Gauguin,
Portrait of a Young Girl, Vaïte (Jeanne) Goupil
, 1896, oil on canvas, 75 × 65 cm. Coll. Ordrupgaard, Copenhague © Ordrupgaard, Copenhague/Photo Anders Sune Berg
IN THE AIR
An Impressionist treasure from Denmark
PARIS – The Jacquemart-André museum has developed specific know-how in presenting private foreign art collections. In doing so it has remained faithful to the spirit of the home and the couple, since the superb private town house on boulevard Haussmann was passionately furnished and decorated by spouses Edouard André and Nélie Jacquemart in line with their constant travels throughout Europe where they dug up these treasures. Following the Roberto Longhi collection from Florence or that of Alicia Koplowitz from Spain, here we have a fund that is just as ill known, dedicated to French, XIX century painting. It was assembled by a Danish insurance magnate, Wilhelm Hansen, in a record time -1916 to 1918- and holds some true jewels of Impressionism: works by Monet, Sisley, Pissarro, humid landscapes of the Ile-de-France region or seascapes from Normandy. It also boasts of a surprising Courbet – a hunting scene in the Franche-Comté region, in which two terrified does run across the sparkling snow. We will of course also admire Cézanne's Bathers. But the most impressive segment is the one dedicated to Gauguin, with various canvases, among which the Blue Trees or the clever portrait of Jeanne Goupil, a young French girl from Papeete whose father was a local authority. Aside from the quality of the paintings, the exhibition has a very interesting story to tell: following a dazzling period in their lives, Wilhelm Hansen and his wife were destitute following the bankruptcy of a large Danish bank in 1923. They sold their collection to repay their debts, and shortly after a second collection that was almost as remarkable as the first. They later bestowed it to the State with the small manor of Ordrupgaard where it is housed. This resistance in the face of adversity, this strength, this obsession, are the real traits of true collectors.
Le Jardin secret des Hansen at the musée Jacquemart-André, from 15 September 2017 to 22 January 2018.