Art Of The Day Weekly
#482 - from 14 September 2017 to 20 September 2017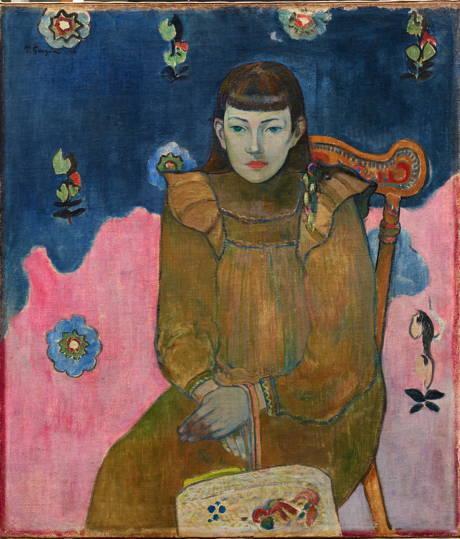 Paul Gauguin,
Portrait of a Young Girl, Vaïte (Jeanne) Goupil
, 1896, oil on canvas, 75 × 65 cm. Coll. Ordrupgaard, Copenhague © Ordrupgaard, Copenhague/Photo Anders Sune Berg
EXHIBITIONS WE RECOMEND
The Longobards: ferocious but refined
PAVIA – They gave their name to a whole region and to a political party that was clearly racist. But the Longobards were above all a "barbaric" people, who arrived in Italy in the wake of the fall of the Roman Empire. They imposed their will through military brutality. The French know Pavia for the monumental defeat suffered there by king Francis I. The city was their capital, from where the power of "the men with long beards" spread to all of Italy, which they dominated for two centuries. Their culture is exhibited for us through an impressive collection of 300 objects brought in from 80 museums throughout the world. The most refined productions by Longobard craftsmen, including steles, gold work, fragmented enamels, work on horn and ivory, and bronze weapons, are presented here. The exhibition all reports on the latest discoveries, in particular the content of tombs unearthed in the region of Cuneo.
• I Longobardi at Castello Visconteo, from 1 September to 3 December 2017.