Art Of The Day Weekly
#528 - from 4 October 2018 to 10 October 2018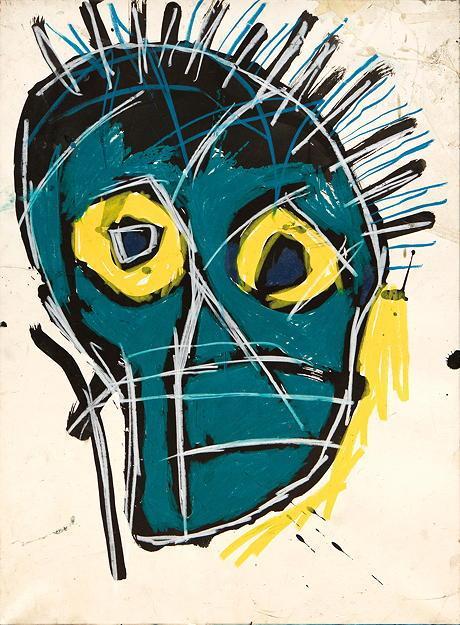 Jean-Michel Basquiat,
Untitled
, acrylic and wax pencil on paper, 76.2 x 55.8 cm. Private Collection.
IN THE AIR
Basquiat, demonstration by 120
PARIS – We have seen other wonderful retrospectives of Basquiat, in particular the one at the musée d'Art moderne de la Ville de Paris in 1984, curated by Suzanne Pagé, the current artistic director of the Fondation, or the one in 2010, or the more recent one, at the Barbican in London. But this one should stick out by its size – 120 works of which some of very large dimensions. The value of Basquiat's paintings goes up relentlessly, making the insurance and transportation much more expensive. As an example, the €110 million paid by the eccentric, Japanese billionaire Maezawa last year. If other works by the same artist were to go to auction today, they would certainly reach similar if not higher levels, like the 5.37 mt. tall Grillo, one of the main pieces at the Fondation Louis Vuitton. The exhibition, presented over 4 levels, shows not only the drawer, but the colorist as well, the commentator of New York street life as well as the lover of music, of boxing, and even of economics (Per Capita, Price of Gasoline in the Third World. We see above all the complete artist – not a simple graffiti artist but the successor of Leonardo, of Rembrandt, of the Expressionists, which he equaled and profited from.
• Jean-Michel Basquiat at the Fondation Louis Vuitton, from 3 October 2018 to 14 January 2019.