Art Of The Day Weekly
#528 - from 4 October 2018 to 10 October 2018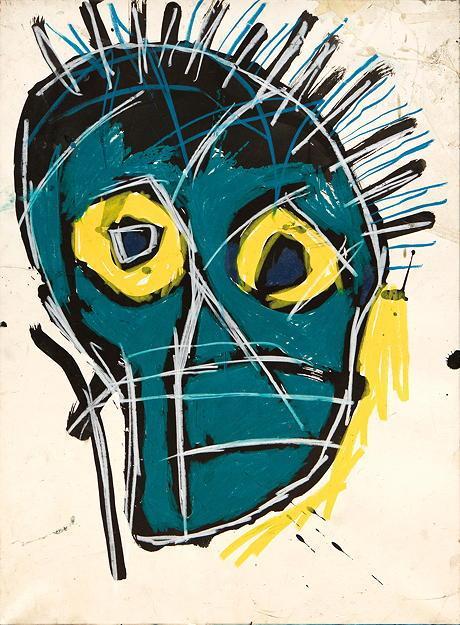 Jean-Michel Basquiat,
Untitled
, acrylic and wax pencil on paper, 76.2 x 55.8 cm. Private Collection.
EXHIBITIONS
Bruegel, the most beautiful
VIENNA – This is the most important retrospective of the painter of peasant festivities, of proverbs, of Flemish earthiness, but of the Tower of Babel as well, an iconic painting. We know various generations of Bruegel, but the real one is the Elder (approximately 1525-1569), whose 450th anniversary of his death is celebrated this year. 40-60-80 are the master's key figures: 40 paintings, 60 drawings, 80 prints. Some 90 works are brought together here - of which three fourths are paintings – for an event qualified as a «once in a lifetime». It is held in Vienna because the museum, the heir of the collections of the Habsburg dynasty, holds the most beautiful fund in the world, with no less than 12 panels…
• Bruegel at the Kunsthistorisches Museum, from 2 October 2018 to 13 January 2019.