#445 - from 20 October 2016 to 26 October 2016
Openings of the week (Belgique, France, Suisse, Monaco, Luxembourg)
And also, eFlash of the moment
La Défense: a century
La Défense business district takes its name from a statue erected in 1883. In 1989, it got the famous Arch by Otto von Spreckelsen.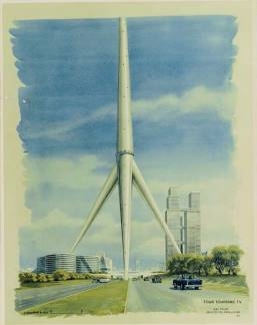 « Polak Tower » or « Tourism TV Tower » project. de Defacto Archives

An exhibition, Tours et détours, at the Archives des Hauts-de-Seine (12 September 2016 to 30 June 2017) shows how the district has prodigiously expanded.